Featured Products:
Trust Experienced Professionals:

Machine
Park

Cooperation with
Designers

Custom
Projects
Experience in
the industry
Carports – manufacturer and contractor of professional shelters and roofing
As an experienced manufacturer with a rich portfolio of implementations, we have prepared a comprehensive offer including carports. We make solid and durable structures that are resistant to adverse weather conditions. At the same time, we care about the aesthetics of the designed solutions. We try to ensure that each carport fits perfectly into the characteristics of a given environment.
The great advantage of our offer is the diversity of the proposed structures. We offer e.g.::
We offer individually selected solutions for companies and institutions. Carports are perfect for car parks located next to office buildings. Bicycle shelters are a practical solution for the growing number of people commuting to work by this means of transport. Carports for photovoltaic panels protect cars against rain, snow and extreme temperatures, and at the same time allow you to benefit from the advantages of RES. Our offer also includes car wash roofs and elements of small architecture.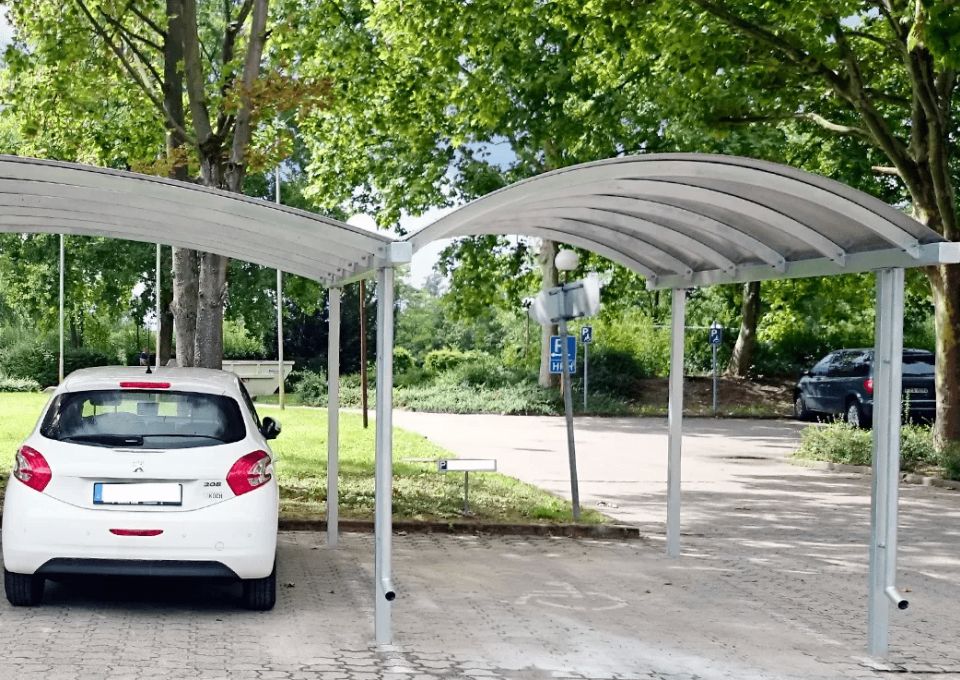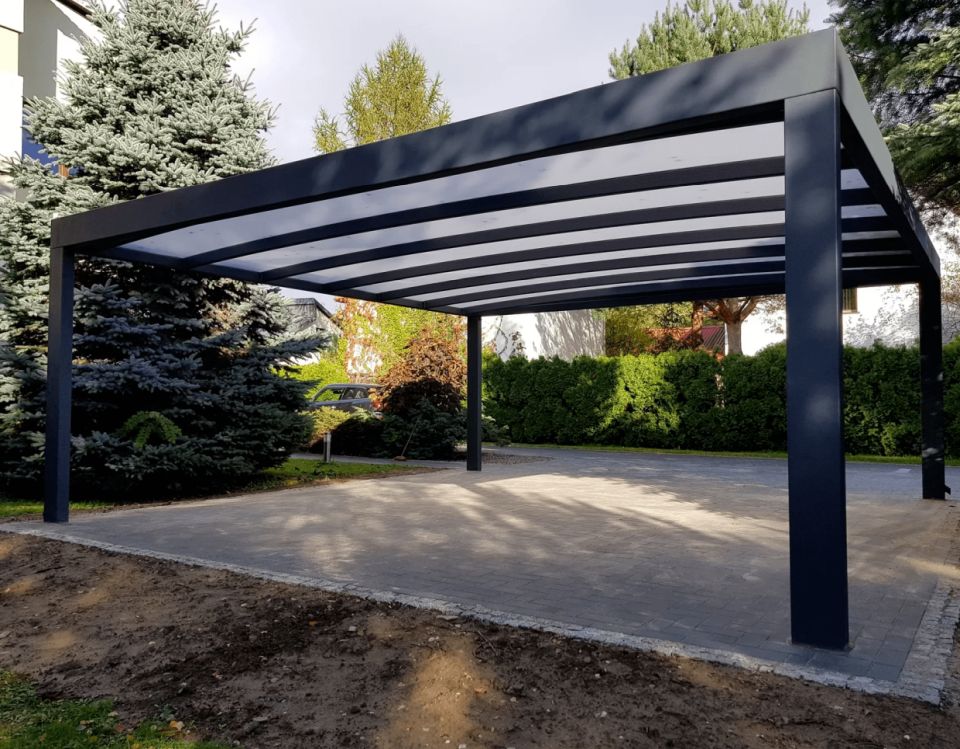 Carport – a manufacturer of durable and solid shelters for businesses
Carports available in our offer are made of high quality steel. Thanks to this, the entire structure is durable, resistant to mechanical damage and adverse weather conditions. In the case of roofing carports, we use several types of roofing. Depending on the specifics of the construction and the customer's needs, we use glass, polycarbonate, trapezoidal sheet and sandwich panels. Our carports are an efficient combination of quality parameters and economic aspects. We provide freedom in the choice of materials and offer professional advice on the selection of optimal solutions. Thanks to this, our clients receive carports that will serve their function, and at the same time their costs will not burden the company's budget. As part of the cooperation, we provide support in the selection of carports, production of high-class carports and professional assembly.
We invite companies, institutions, and corporations to collaborate. For each client we will prepare solutions ideally suited to their needs and expectations.