Bike racks for multiple bicycles
The problem of limited space affects more and more cities, and this applies not only to large agglomerations, but also to smaller towns, including holiday resorts, which are flooded with a wave of tourists during the holiday season. Due to the growing exhaust emissions, fuel costs and the desire to increase mobility, as well as for health reasons, more and more people choose two-wheelers. In order to provide them with enough space for safe parking near the workplace, places of leisure or the headquarters of a public facility, it is worth choosing our two-level bicycle racks. The use of multi-storey bicycle racks is an ideal alternative to standard solutions, which allows you to save up to 50% of the space. It allows for optimal use of space in company car parks, commercial facilities or residential buildings.
You can conveniently place our multi-storey racks wherever you want – you can adjust their size to the space available near the building, and you can expand them with new modules at any time. Our products are not only functional and durable, but also aesthetic – they will attract the attention of cyclists and passers-by everywhere with their interesting shape.
The stands are made of high-quality steel, which is subject to the hot-dip galvanizing process, thanks to which they can be installed both indoors and outdoors. Inserting and assembling a bicycle from the stand is extremely simple and does not require the user to use a lot of force, thanks to the use of actuators that support these activities.Wstawienie i zestawienie roweru ze stojaka jest niezwykle proste i nie wymaga użycia dużej siły przez użytkownika, dzięki zastosowaniu siłowników, które wspomagają te czynności.
Jeśli priorytetem są dla Ciebie solidne i designerskie stojaki rowerowe, producent Sawo dysponuje dopasowaną doIf solid and designer bike racks are your priority, the SAWO manufacturer has an offer tailored to your needs. Twoich potrzeb ofertą.
Our offer includes sheds specially dedicated to multi-storey racks. We invite you to familiarize yourself with the offer of bicycle shelters.
Single/double-sided bicycle racks – extensions
Each of the base modules of both single-sided and double-sided stands can be extended. Below are visualizations of exemplary combinations of floor racks – the base module and several different expansion modules.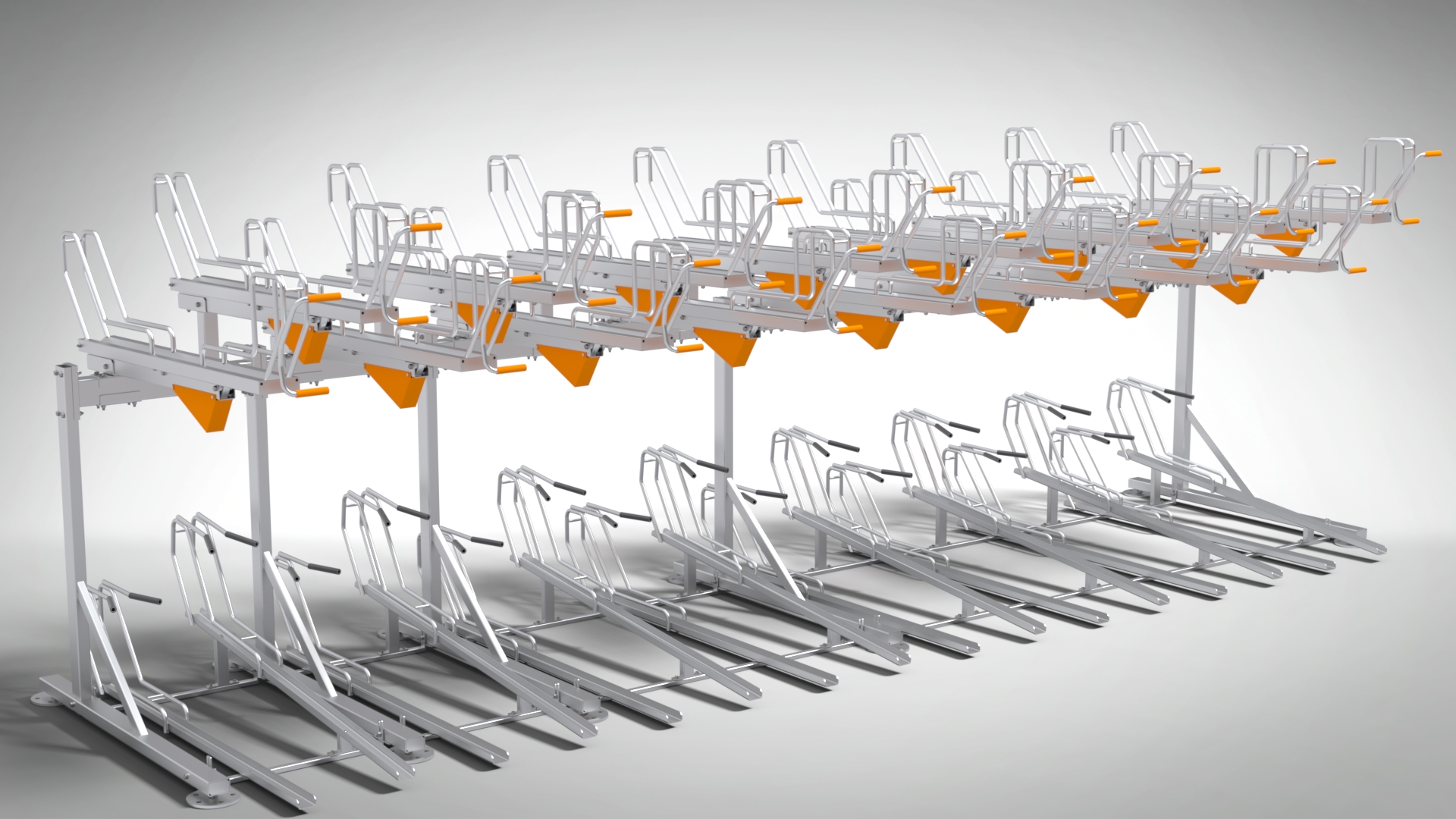 Selected projects
Below we present selected photos from some projects. This gallery will be constantly updated. Please visit our website regularly for updates.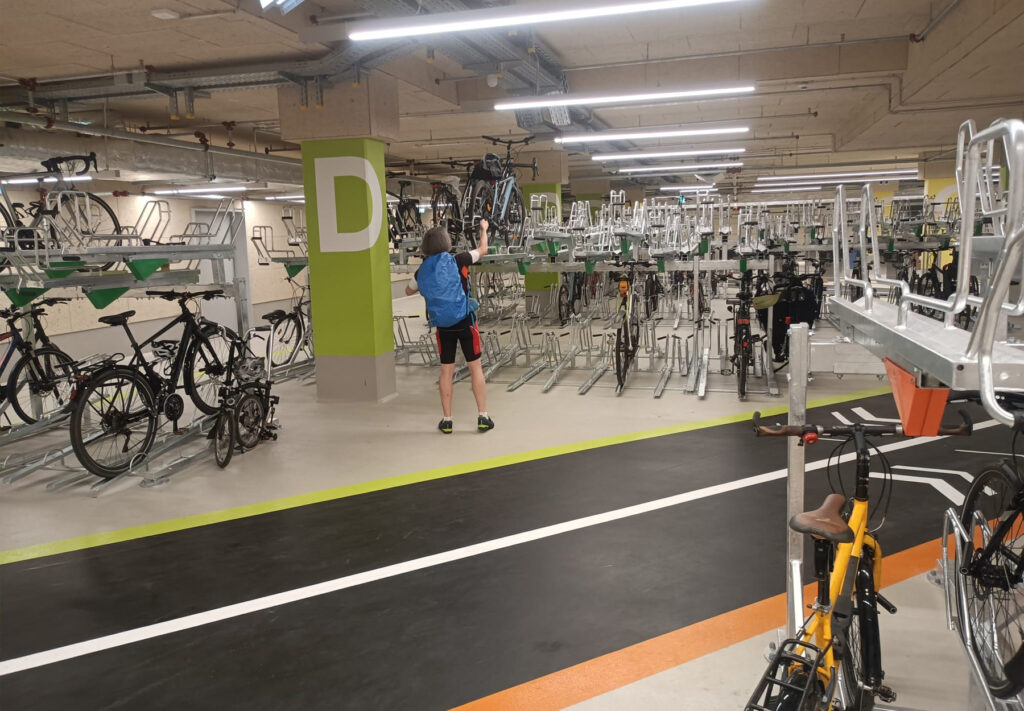 You need help? Contact with the sales department:
Check others products: