Self-service bicycle repair stations
General information
Recently, we have seen an increase in the popularity of bicycles and scooters, both classic and electric ones. Our offer, in addition to bicycle shelters and racks, also includes self-service repair stations straight from the manufacturer. They are equipped with a number of tools necessary to repair our two-wheelers. Depending on the selected version, the bike repair station can be equipped with a foot pump, a hand pump or an electric compressor (230V). The repair station can be powder coated in any color from the RAL palette.
E-bike and add-on modules
Each station we manufacture can be supplemented with an additional module that is connected to it and is its integral part. In the era of popularity of electric vehicles, we especially recommend the E-bike module, which allows you to connect and charge two vehicles at the same time. Options of additional modules that can be used in the repair station:

E-bike (2 electric sockets)
Logo
led lighting
canopy
canopy with led lighting
Bicycle repair stations
How to deal with the necessary repair of the bike on the road? Using dedicated bike service stations. Our offer includes the most modern bicycle repair stations that allow you to, among others:
make a quick inspection of the vehicle,
repair the bicycle on site,
inflate tires,
replace the bicycle tires,
charge electric bikes.
A bicycle repair station is a comprehensive solution that allows you to quickly inspect scooters or electric bicycles. The basic equipment of the service station includes repair tools, such as a flat wrench, tire levers, a hand pump with a pressure gauge, adjustable and universal wrenches, as well as classic Phillips and flat screwdrivers. It is also possible to install dedicated tools at the individual request of the customer.
Where can a bicycle repair station be installed?
Bike service stations can be installed anywhere, both in public and private areas. Most often, bicycle repair stations can be found in city parks, near shops, bus shelters or self-service car washes. Gas stations and areas close to the bicycle path are also a good location.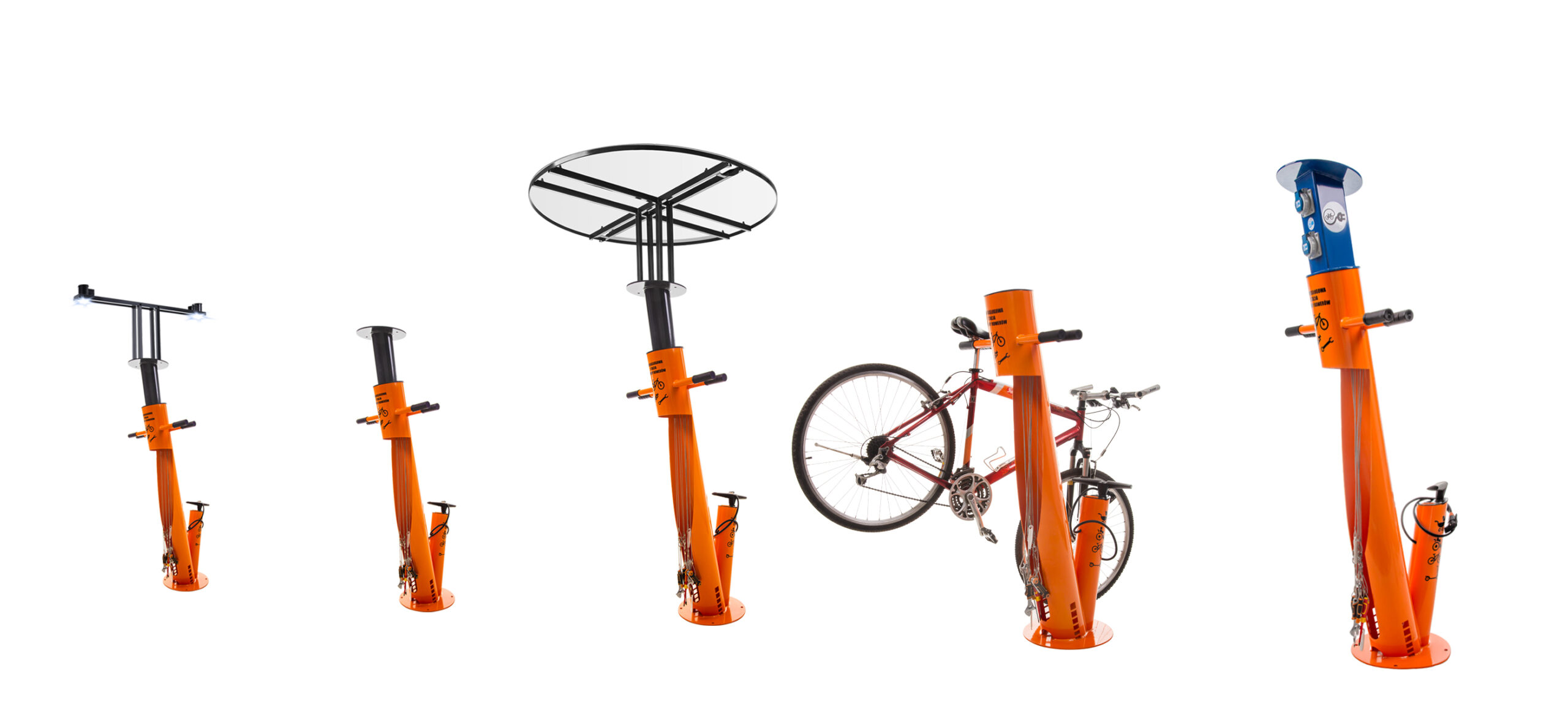 Examples of offered models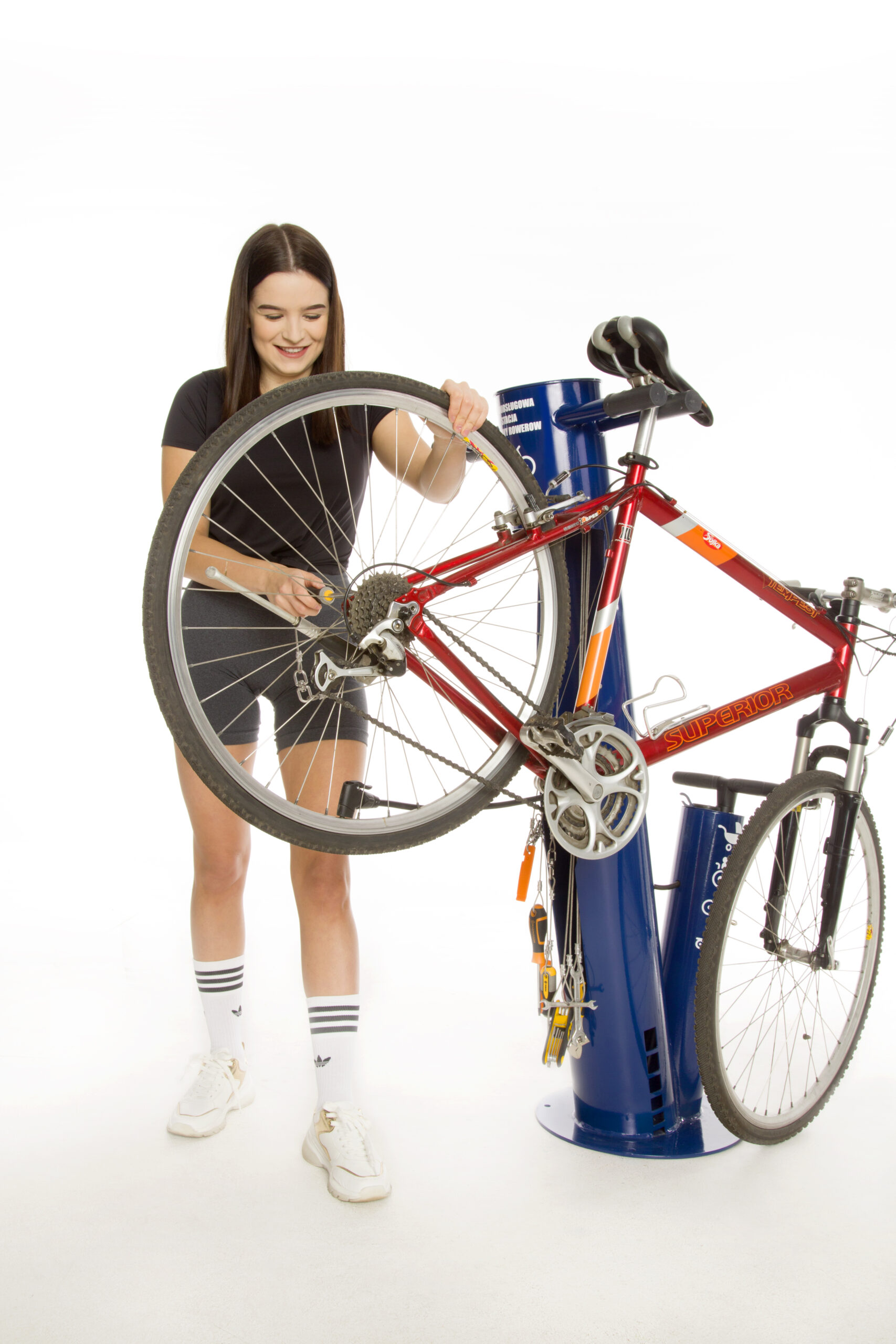 Fit to every space
We offer stations in few versions and patters depending on client's liking. The RETRO stations are new in our stock, available in three stylistic versions. Their appearance lets them fit to every, even the most demanding surroundings. Additionally, the surface of a repair station can be used for informative or advertising purposes, through placing durable stickers on it. There can be placed a company's logo, a motivational slogan or any other print.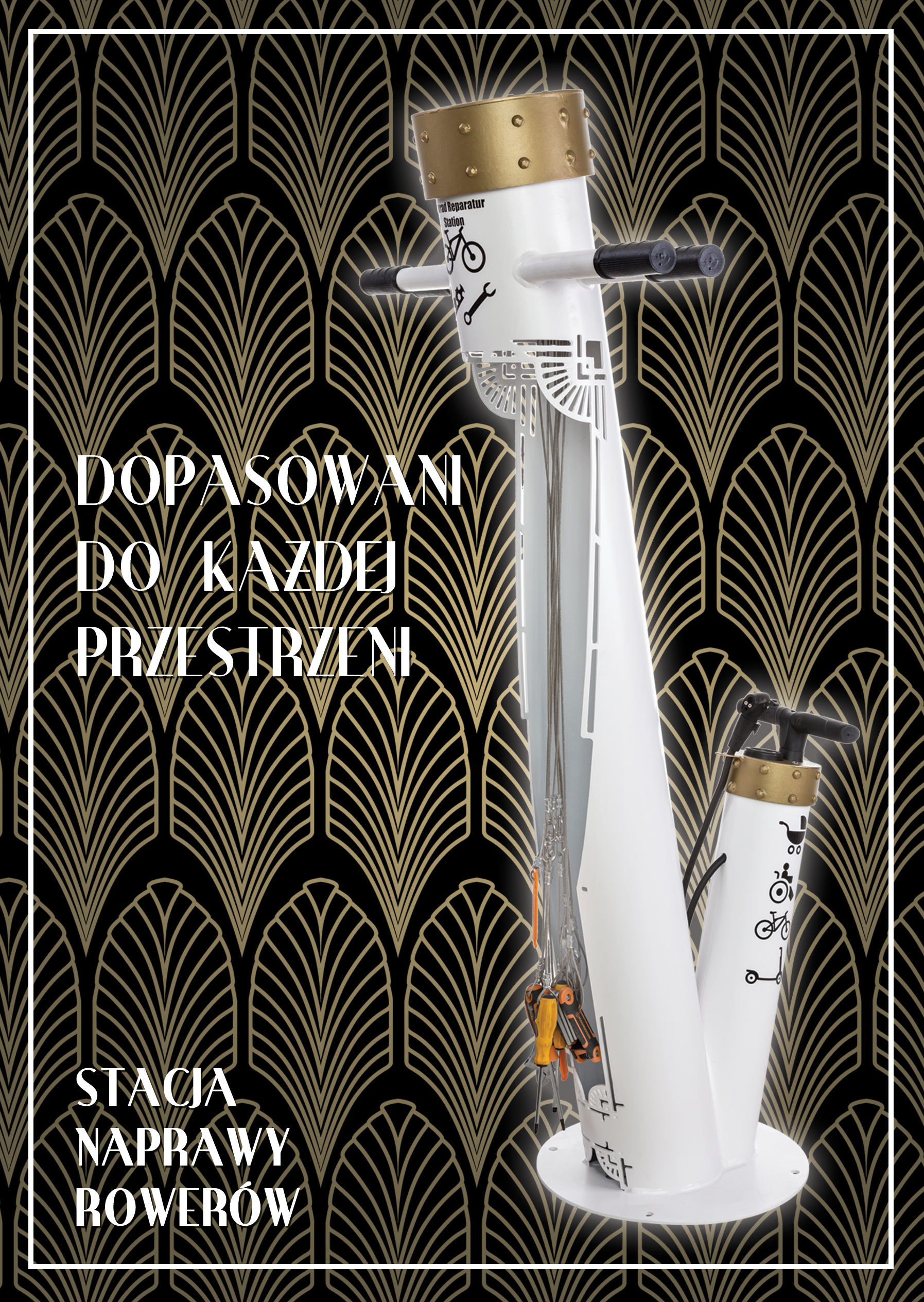 You need help? Contact with the sales department:
Check others products: