Photovoltaic Carports
The use of photovoltaics is of key importance to many companies and institutions. At a time when electricity prices are rising every month, free electricity is worth its weight in gold. That is why it is so important to optimally develop the space around company facilities. As an experienced manufacturer, we offer professional constructions for photovoltaics. Already now you can create optimal protection for vehicles parked on your property, and additionally use it to produce free energy.
Sheds for photovoltaic panels
Photovoltaic sheds are steel structures that can be adapted to individual requirements. The optimal angle of inclination allows you to achieve the highest efficiency of solar panels. As an experienced manufacturer, we design structures that are ideally suited to the assembly of panels and all accessories. A long list of projects is the best confirmation of our competence. Solar sheds are available in many variants. Thanks to this, they can be adapted to the size of the solar panels. This allows you to secure all parking spaces, and additionally generate the amount of energy necessary to cover the demand for electricity. Structures for photovoltaic panels are durable and stable. They provide effective protection for vehicles, and at the same time are resistant to strong winds. Solar sheds meet stringent safety standards. Detailed technical specification facilitates the selection of specific solutions to individual needs.
Provide protection for vehicles in the company parking lot. Save on free energy from solar panels. Put up solar sheds and shape the image of a company that cares about the environment.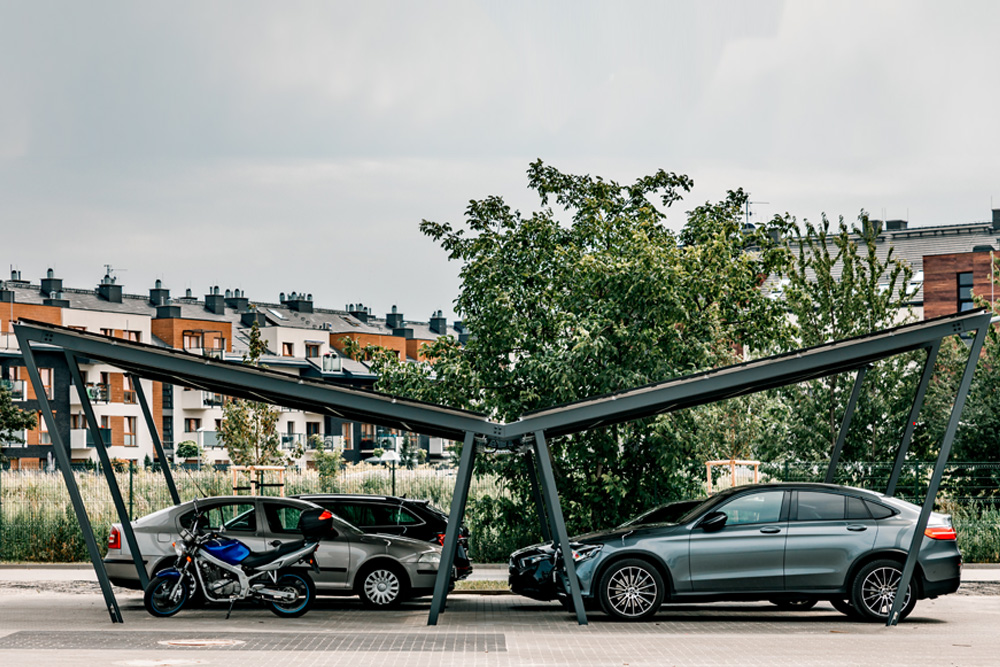 Visualizations of a new (still in development) model of a shed for solar panels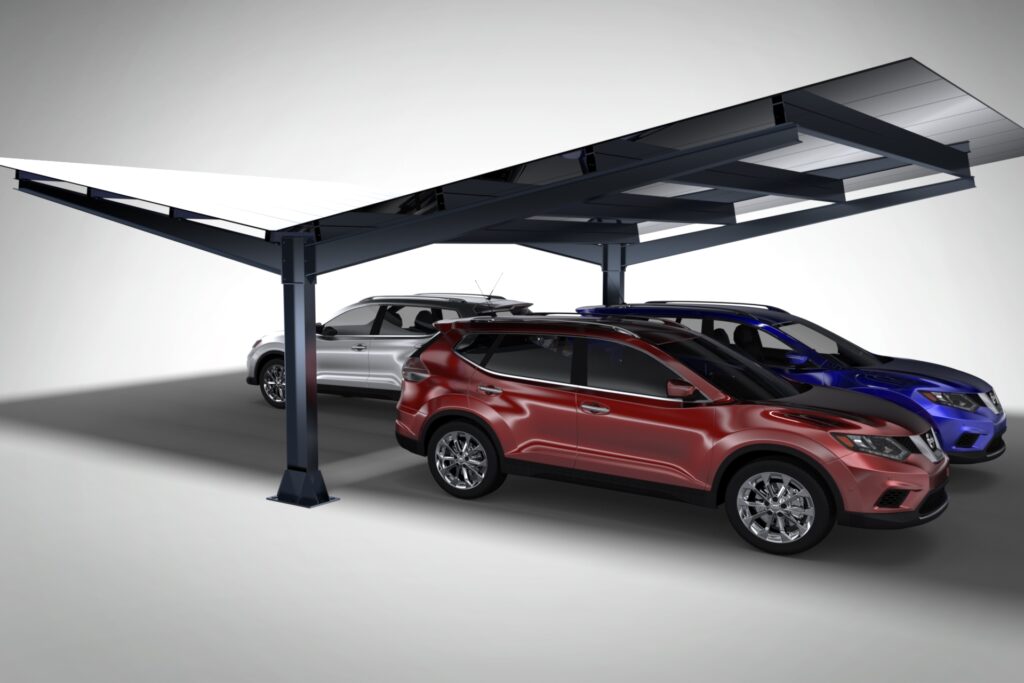 You need help? Contact with the sales department:
Check others products: