Carports
Carports are an effective form of protection against adverse weather conditions. Solid and durable structures offered by our company are aesthetic and resistant to adverse factors. As a manufacturer of carports, we can offer a large selection of carports tailored to individual customer needs. Our constructions will work in virtually any place.
We adjust the size and shape of the carport to the existing architecture. This helps maintain stylistic consistency. The use of the highest quality materials and protections effectively protects against extreme temperatures and moisture. The structure of the carport is made of steel beams. We have several types of roofing to choose from. Depending on the shape of the roof, we use polycarbonate, trapezoidal sheet or glass. Our consultants help in choosing optimal solutions. We try to efficiently combine quality parameters and economic aspects. We treat each carport order individually. As a manufacturer of carports, we provide great flexibility in the choice of materials and the design of the entire structure. We care about short lead times and professional assembly.
Choose solid, durable and aesthetic carports directly from the manufacturer. The rich portfolio of carports is the best recommendation and confirmation of the quality of the products offered.
QUBIC model carport – the most frequently chosen carport model in 2022
We especially recommend the Qubic model – it was designed by our company in response to market demand, which is determined by the constantly growing number of cars and bicycles that users want to protect against adverse weather conditions. Its modern design fits perfectly into the new trends in construction and architecture – a simple, minimalist form of the canopy, without external gutters and downpipes, and at the same time allowing the use of rainwater from the roof surface of the canopy, is an attractive and ecological proposition for our customers. In this model (as in most of the carports produced by us) we can use sidewalls made of various types of materials and depending on the customer's preferences (e.g. glass, wood, composite board, metal sheet).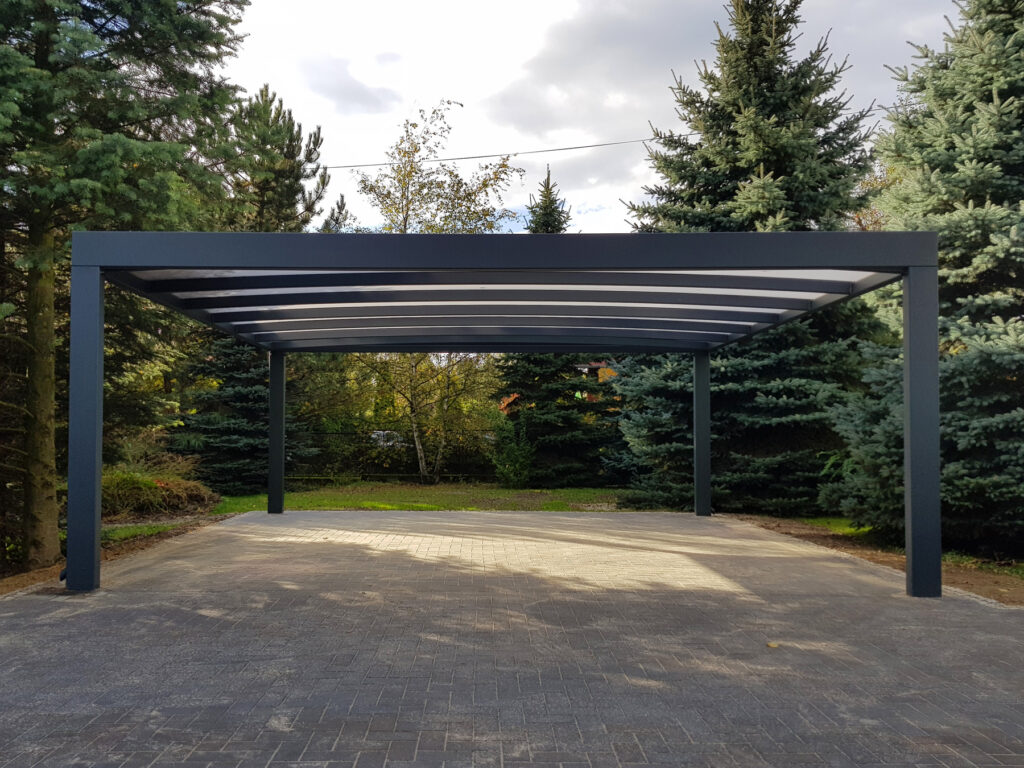 Other models – choosen projects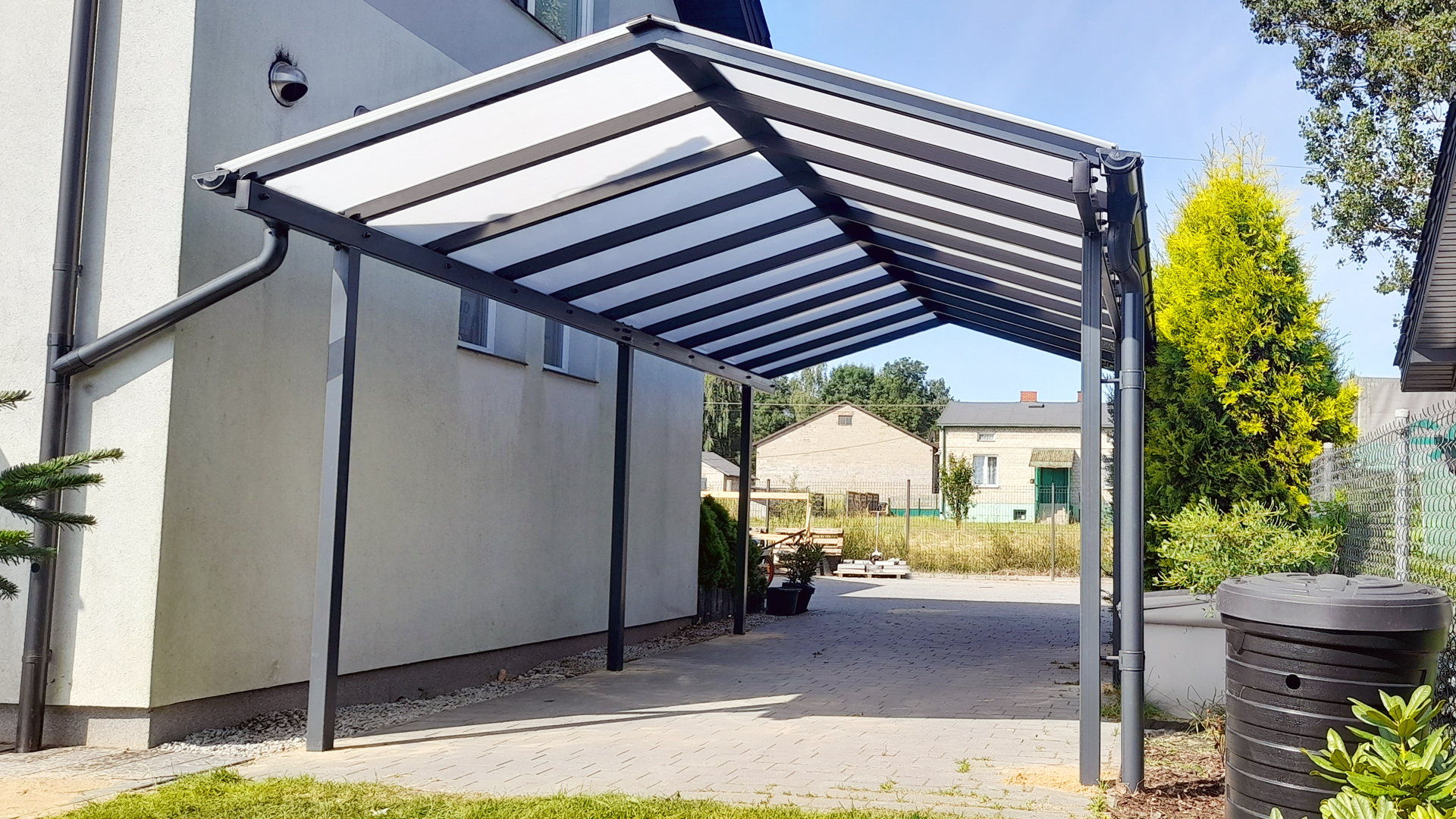 You need help? Contact with the sales department:
Check others products: